Nursery Decor for New Born
Congratulations! Soon a bundle of joy would FINELOOK INTERIOR in your home. After hearing this news, you must be planning for several things like, what would be the nursery décor for the new born. Gone are the days when blue was considered for boys and pink for girls! Today, a gender is no more associated with a particular color and thus, you are free to select a color or theme for the new born' nursery. All you need to ensure is the little one should be comfortable, safe and adaptive in his/her room. Being a parent you will be spending a lot of time in your baby's room, so the room should be appealing and parent friendly also. Be it the wall art of your baby's room, furniture or accessories, here we have curated five ideas for nursery décor for new born.
Crib / Baby Beds for Your New Born
Designs and colors can take some time to get selected, but a crib or baby bed would be an essential, since the baby will rest and spend most of his time there. There are wide range of cribs and baby beds available in online and offline stores. You can select amongst modern, minimalist, traditional and boho styles. You can even choose the shape of the crib. Or, simply customize it, for an exclusive look. A crib that converts into a bed is also an ideal option. While selecting a crib or a baby bed ensure it is in large size, since it would be used in his toddler stage also. The crib should have railings on the both sides. For extra storage, go for cribs that have drawers at the bottom. The height of the crib is up to you; it shouldn't be too high or too low.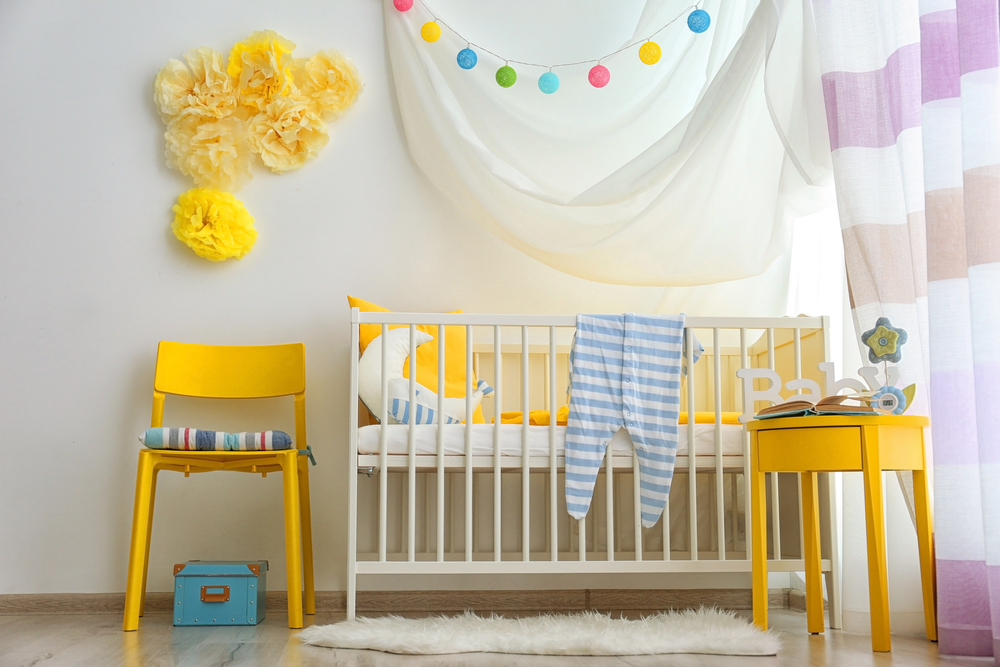 A recent study shows that contrast colors like black and white are good for the little one's brain growth. Though, this classic combination is old but it won't go out of the fashion. These two colors can be combined with neutral color palette, giving the room a rich and brighter look. To add a contrasting textural dimension, consider matte finish. A chalk board paint is a nice fit, it could be used for writing poems and quotes when your little one grows. Mural wall, wallpaper, upholstery, textiles and area rugs are best to add pattern.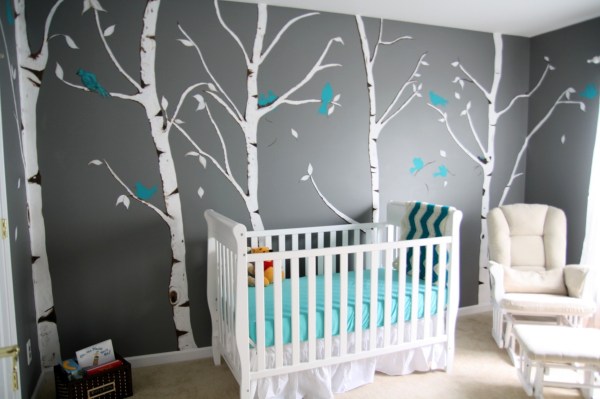 Comfortable Piece of Furniture for Adults
A comfortable piece of furniture such as a bed, sofa or a combination of both for adults can be incorporated in the little one's room. Being a parent, you won't leave your baby all alone in the nursery, you would want to spend as much as time you can with him or her. A bed or sofa would be ideal for you. Moreover, it will add some definition to the room. For Children Bedroom Interior Call 7010701604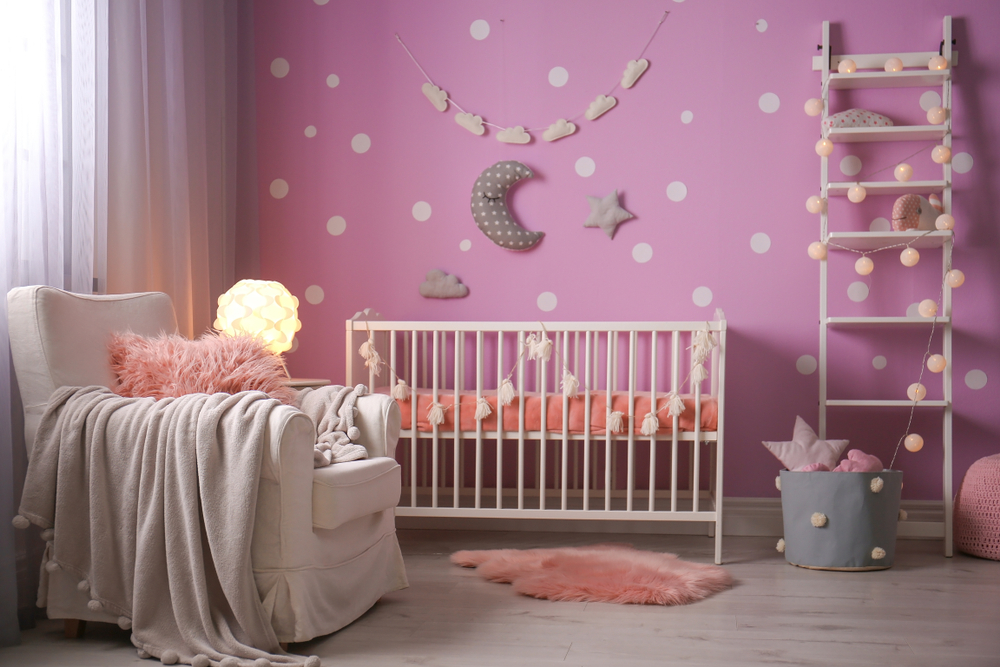 Modern and Functional Nursery Décor for New Born
A combination of modern and functional nursery is ideal for working parents and especially busy moms. A functional room can also look appealing and interesting, it all depends on you and how you design or decorate it. The room should be clutter-free and simple. Clean lines, sculptural elements and classy light fixtures can easily amp up the overall look of the nursery. To make it functional, utilize every nook and corner in the best way possible. Make sure, all the stuff you need is with-in the reach. Invest in the versatile piece of furniture. Moreover, it's suggested to invest in the furniture or pieces that your child can use when s/he grows up. Visit Our Office In Coimbatore And Chennai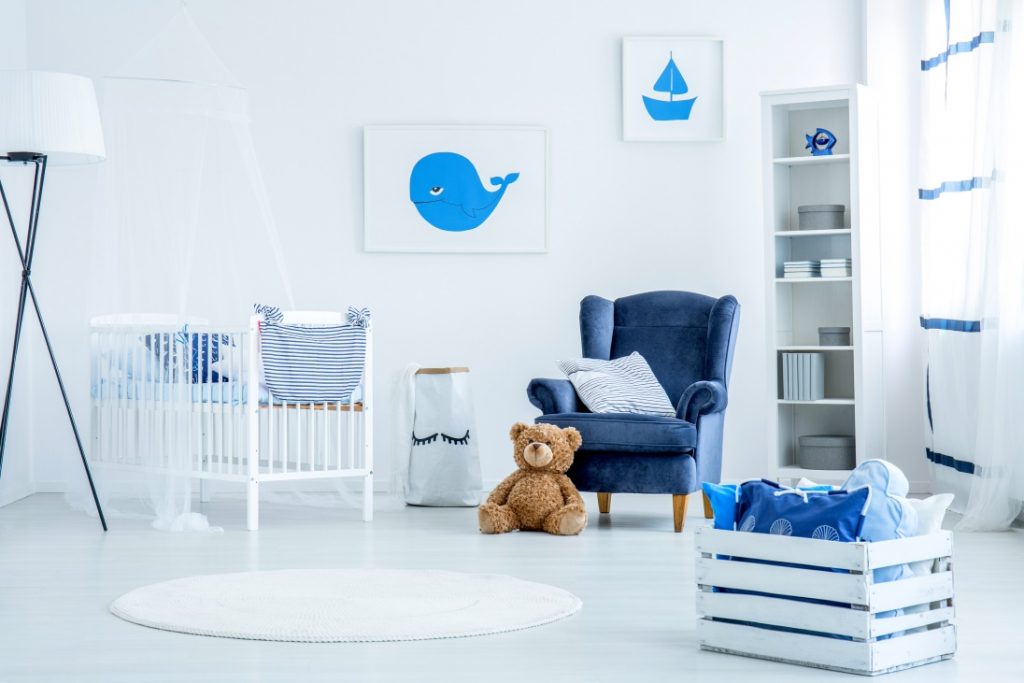 If you are someone who falls for natural textures and warm woods, rustic could be your go-to theme for nursery décor for new born. A rustic paneled accent wall with stunning wallpaper mural can quickly turn a boring room into a stunning baby room. For a sense of coziness, rich textiles and ceiling with woodprint wallpaper is ideal.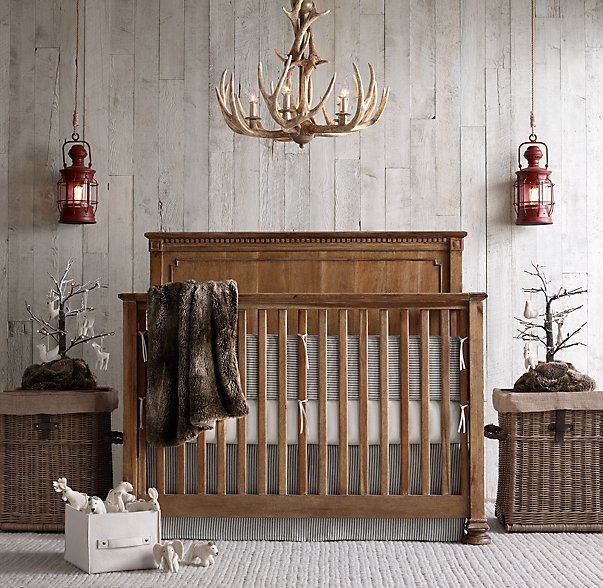 Doing nursery décor for new born is as exciting as challenging as it looks. While decorating your little one's room there are few things to keep in mind, the first would be to design a clutter-free place that is simple yet interesting. And, invest in the pieces of furniture or décor that could be used for long term. Most important thing is to enjoy the process!
Best Interior Designers & Decorators in Coimbatore IN 2021 – FINELOOK INTERIOR